Welcome Baby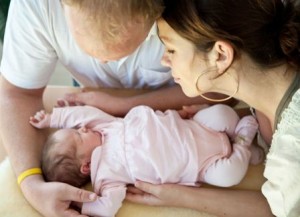 Welcome New Parents and Babies
Our Welcome Baby program helps welcome new parents and babies with a free welcome kit filled with generous coupons, community resources and valuable child development and parenting information.
Welcome new parents and baby. Bringing home a new baby and knowing where to get all those baby needs can be overwhelming. The Wausau Area Newcomer Service welcomes home new parents and babies by providing valuable information and coupons from local services and merchants.
If you are a new parent residing in the Wausau, WI area and would like more information about this service, please contact us today!